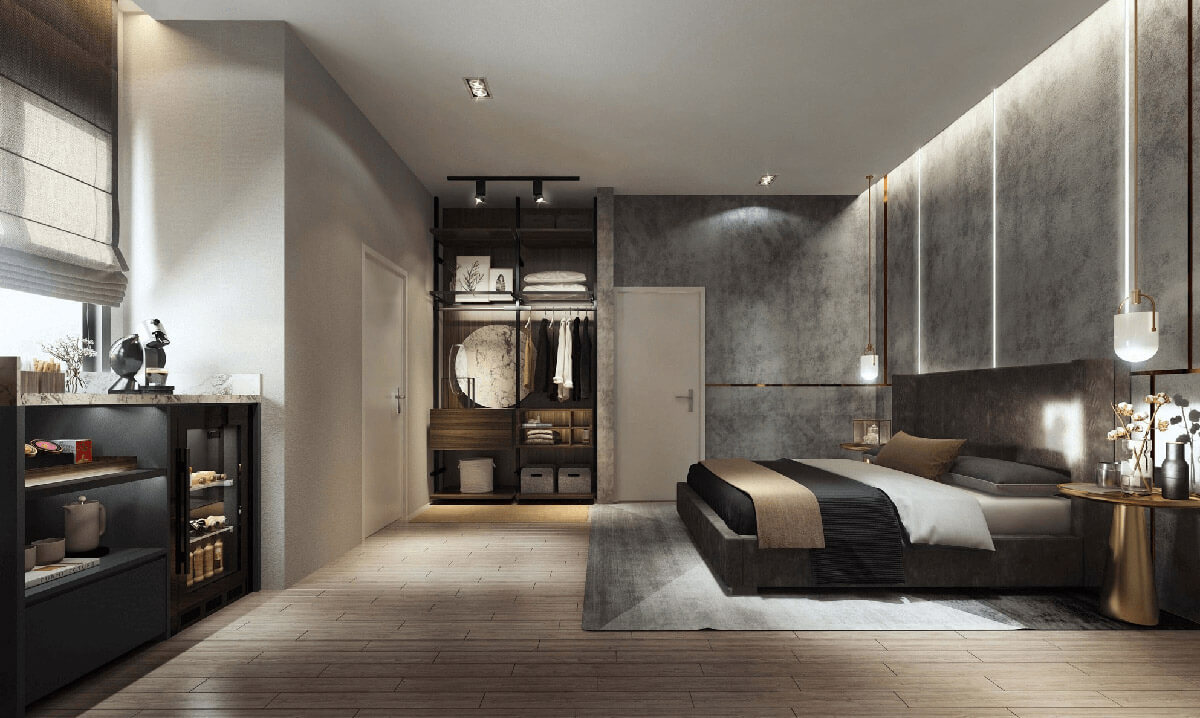 Bangsar Hill Park
Bangsar; a prestigious residential area is definitely a one-of-a-kind place for anyone who'd like to experience both timeless heritage and urbanization at its best. From the rich, heritage filled lanes of Little India to the upbeat nightlife that Bangsar has to offer. On par with the aura of classiness and modernity of Bangsar, comes Bangsar Hill Park, a developmental project by Suez Capital Sdn. Bhd. The project is located at Jalan Maarof, a known hub for renowned eateries and cafes. Inspired by an ultimate resort-living experience, Bangsar Hill Park features various, exclusively designed units topped off with unique facilities that are built to impress.
With the area of Bangsar being a heavily urbanized area, the developers have put a lot of thought into integrating the essence of a relaxing lifestyle with the ever-changing dynamics of modern, city life. Hence, the tagline, "Where Everything Happens All At Once". The tagline clearly shows that the developers would want the future residents to experience both, the great outdoors and also the bustling nightlife. Having a perfect work-life balance with an affordable price tag could be one of the major factors of attraction towards Bangsar Hill Park. It is to no doubt that Bangsar Hill Park would definitely be one of the top properties in the nation.
Bangsar Hill Park's Location
Tucked in the heart of Jalan Maarof, Bangsar, Bangsar Hill Park is the perfect spot for prospective residents who'd love being surrounded by tall skyscrapers and the bustling cityscapes. Being a well-planned project, situated in the midst of all the hustle and bustle of Bangsar, Bangsar Hill Park hosts a variety of external facilities and amenities such as various entertainment outlets, both neighbourhood-centric ones, and luxury shopping sites, eateries, parks, sports facilities and exuberant nightlife too. With all of this, added on with the cosy home that Bangsar Hill Park brings forth, it is to no wonder, the residents of this residential project could strike a perfect work-life balance.
On a general note, the area of Bangsar is perfect for citizens of all walks of life. A fan of the bustling nightlife? There are various bars and clubs such as the notable BarAtas and The Social in the vicinity. Fancy the great outdoors? Then, have a nice and relaxing stroll in the Lake Garden for a breath of fresh air. For all the shopaholics out there, Bangsar has tons of popular shopping malls right around the corner such as Bangsar Village, Bangsar Shopping Centre, and The Sphere.
Connectivity
Parallel to the equally modernized regions of Kuala Lumpur, Bangsar has its fair share of connectivity benefits too. These come in various forms such as public transportations, extensive highways and roads, and e-hailing services. The substantial amount of connectivity services within the city of Bangsar would definitely be a delight to prospective residents who are always on the go. The whole area of Bangsar is connected to several vital highways and roads. This includes the New Pantai Expressway which begins at Jalan Bangsar and passes through Jalan Pantai Baharu, Pantai Dalam, Jalan Kuchai Lama, Jalan Klang Lama, Bandar Sunway and terminates at Subang Jaya. Besides that there's The Sprint Expressway, at the northern end of Jalan Maarof which connects to Bukit Damansara, Jalan Duta, Sri Hartamas, the New Klang Valley Expressway. Finally, there's the Damansara–Puchong Expressway which connects Bangsar to several suburbs in Petaling Jaya.
In regards to the public transportation services, Bangsar Hill Park is conveniently located 400 m away from LRT Bangsar Station, 1.2 km from KL Sentral and 2.0 km from MRT Pusat Bandar Damansara. For prospective residents that dislike the idea of driving through the traffic jams, which are very common in an area as happening as Bangsar, the existence of an extensive public transportation service would definitely ease the burden off their shoulders. Apart from that, e-hailing services are a regular sight in Bangsar with services such as Grab and MyCar being increasingly popular these days.
Convenience
As Bangsar is a hub for all things entertaining, it is completely safe to say that as a prospective resident of Bangsar Hill Park, the day just gets more interesting as time passes by. Bangsar is an ever-evolving city with new things being introduced each day such as cafes, restaurants, and worthwhile places of attractions. With all of these places to add to your daily to-do list, you'll never be bored again!
For those residents who love shopping and frequently visit the nearby shopping malls, there are numerous malls at your service. These include Bangsar Village, The Gardens Shopping Mall, Nu Central, Mid Valley, Bangsar Shopping Centre. These major shopping complexes are located at a range of 400 m to 1.6 km away from Bangsar Hill Park.
Lovers of the great outdoors, rejoice! This is because there's a plethora of parks and recreational areas both in and nearby Bangsar that you could choose from for your next adventurous escapade. This includes the Bukit Bandaraya Park, Lake Garden, Serai Linear Park, and Bukit Jalil Recreational Park. These are all located around a mere 5 to 20 minutes away from the residential project.
Besides that, Bangsar Hill Park is situated near some high-quality educational institutions such as Sekolah Menengah Bangsar, Sekolah Kebangsaan Bukit Bandaraya, Help University, University of Malaya and Cempaka International School. Hence, it would not be much of a hassle for parents to find the best educational experience for their children. Apart from that, there are numerous medical facilities within an average radius of 7.5 km. These include CVS – Cardiac Vascular Sentral, Pantai Hospital, PPUM, and Tun Hussein Onn National Eye Hospital.
Shopping
Bangsar Village
The Gardens Shopping Mall
Nu Central, Mid Valley
Bangsar Shopping Centre
Education
Sekolah Menengah Bangsar
Sekolah Kebangsaan Bukit Bandaraya
Help University
University of Malaya
Cempaka International School
Sri Dasmesh International School
Sekolah Jenis Kebangsaan (T) Bangsar
Havil International School
Hospitals and Medical Facilities
CVS – Cardiac Vascular Sentral
Pantai Hospital
PPUM
Tun Hussein Onn National Eye Hospital
Kajungan Hospital
Mahameru International Medical Centre Austral-Euro Diagnosis Sdn. Bhd.
Century Medical Centre
Interested in This Project?
Please fill in the form below with your message and we'll get back to you soonest.
If you're interested to connect with one of our professional agents, kindly note that down along with your message and we'll revert to you for a free, no-obligation consultation on your real estate needs.